Spanish has been something I have familiar with since I was born. My first language, the language my parents fell in love in, the language my grandparents fell in love in and so on. The language I came to love and appreciate. But growing up in California with my family, where school was in English and nobody around us spoke Spanish we adapted and made English our main language at home, in my thoughts and at school. I live a little in both worlds, and yet don't fully belong to one. Roots and traditions from Mexico, but raised and born in America. But I wouldn't have it any other way (as cheesy as it sounds). I love that I know Spanish and English and that I celebrate Halloween and Day of The Dead. Going into this Spanish class I was excited to learn more about these traditions, and more about more Spanish speaking countries besides Mexico, also I was ready to expand my vocabulary in Spanish and speak more fluently.
Here is a picture of my spiral's cover page I drew answering what Spanish means to me.
Powered by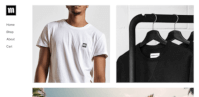 Create your own unique website with customizable templates.